Botox Clinic in Cambridge
Botulinum toxin approved by Health Canada is a neuromodulator that relaxes the muscles underneath the skin in order to help soften the lines between your brows, forehead, and the crow's feet around the eyes.
Typically, the procedure is quick and comfortable. You will see results as soon as three days later, but full results happen at 7-14 days. Most individuals experience results lasting up to 3-4 months.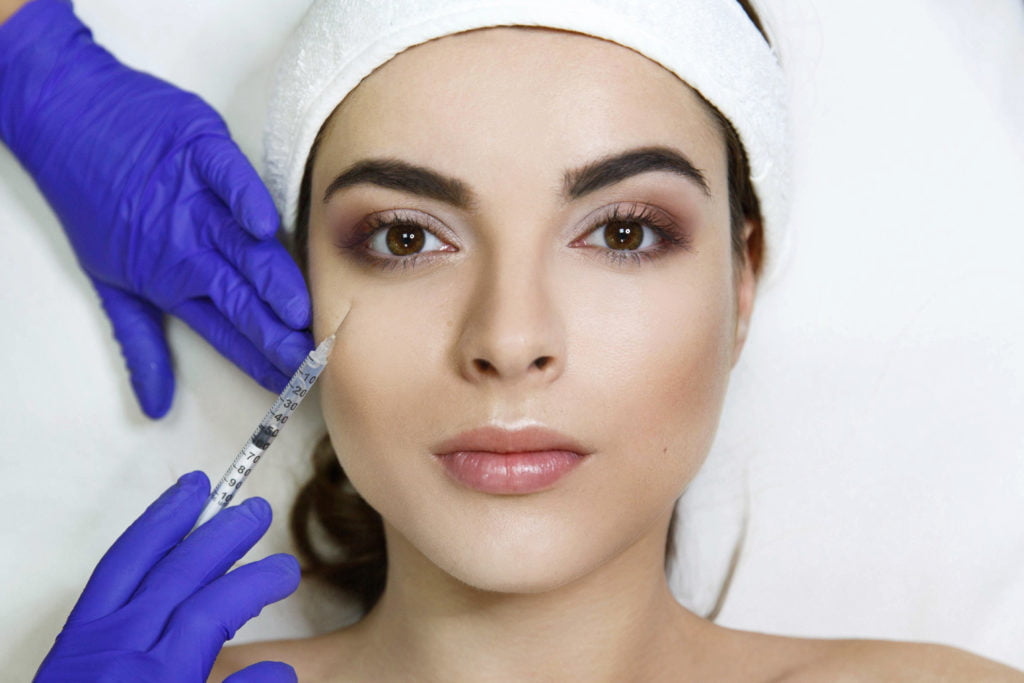 At Infinity Medical Spa in Cambridge, Ontario, we are proud to offer Botox treatments, one of the most renowned non-surgical cosmetic procedures designed to rejuvenate and refresh your appearance.
Botox, also known as Botulinum toxin type A, is a highly purified protein that when injected into specific areas, temporarily relaxes the muscles responsible for creating dynamic wrinkles and fine lines. Botox effectively minimizes the appearance of these facial lines and wrinkles that develop over time due to repetitive muscle contractions from everyday facial expressions such as smiling, frowning, or squinting.
Our experienced practitioners precisely target the muscles, ensuring the surrounding muscles are left untouched. This allows us to create a natural and refreshed look, rather than a "frozen" or expressionless appearance.
Botox treatments are safe, quick, and require no downtime, making them an ideal option for those seeking a non-invasive method to soften wrinkles, restore youthfulness, and enhance their overall facial aesthetics. It is a proven and approved by Health Canada as a treatment that has been widely used for many years.
At Infinity Medical Spa in Cambridge, Ontario, we prioritize your comfort, safety, and satisfaction. We strive to offer a relaxing environment where you can experience the benefits of Botox and walk out feeling and looking revitalized. Please feel free to contact us to learn more about Botox and how it may benefit you.
Remember, beauty is not just about looking good, but also about feeling good within yourself. Let us help you embrace your natural beauty and confidence.